Eye-catching attractive trucks draw in sales from all directions.
We build custom trucks that are designed to catch the eye of passer-by's from miles away. With graphics of enticing food treats, persuasive sales copy, appealing colors and even a surfboard on the side, our custom trucks are truly unique. In a marketing world where image is everything, the trucks that we build here at Itamar Enterprises not only draw patrons to the door from miles away, but they leave a lasting impression of fun and quality food treats. More so, our latest model comes with lighting effects that make serving food treats at night safe and creates a party atmosphere for the patrons.
Custom truck builder in Austin Texas.
Our custom truck manufacturing business makes trucks for the food, ice cream and shaved ice markets. For the last 16 years we have brought state-of-the-art technologies to the custom trucks that we manufacture, making our custom trucks some of the most sought after technologically advanced trucks in the world.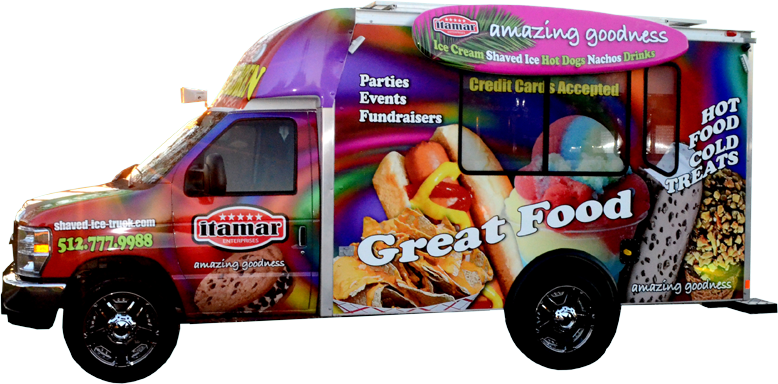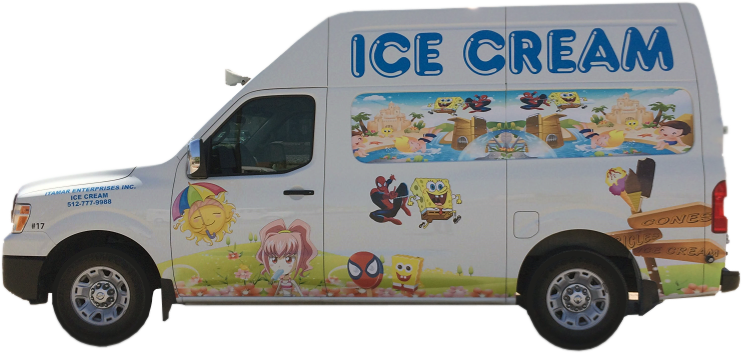 Building custom trucks for the continental U.S.A. and beyond.
We build custom trucks for the U.S.A. market and beyond. Our genius truck designs are proving to be successful in not only the American markets, but worldwide.
Our all-in-one shaved ice and ice cream food truck is a proven business platform.
No other truck builder in the United States has brought together food preparation, ice cream and shaved ice equipment like we have in our ice cream food truck. In one ergonomical package our ice cream food truck comfortably fits ice cream refrigeration, shaved ice machine, nachos, hot dog preparation and a soda fountain. Learn more.
Fully loaded with features that benefit your bottom line. Guaranteed profits!
In the custom ice cream truck and food truck business the extra features that we have installed our trucks with are what draw more sales to you. Additionally, the features added to our custom trucks offer an image of quality products and a fun atmosphere. – Everything the customer wants right at their door!
Solar powered – Save $$$ every month on expensive generator costs.
Our food truck manufacturing business builds custom trucks that are equipped with solar panels on the roof. These solar panels power the whole operation inside. This platform is not found in any other food truck like it of its kind. The happy customers who have purchased our trucks are experiencing low operation costs as much as $30 a day in savings. More so, since there is no noisy generators the whole experience is tranquil and without the foul smell of a generator burning fuel.
 *Included with all of our custom trucks is green friendly technologies propelling our custom truck manufacturing business to the leading edge of innovation and technology.
Loaded with features that include:
Soda dispensing system
Mouth-watering colorful graphics
Nacho cheese dispenser
Hot dog preparation
Shaved ice machine
Neon lighting
Custom wheels
Custom interior
Sound system and CD player
Solar panels on roof
Efficient ice cream refrigeration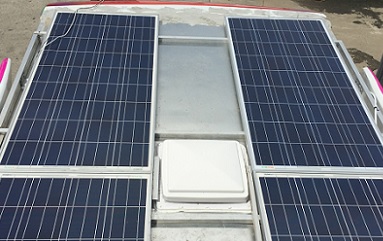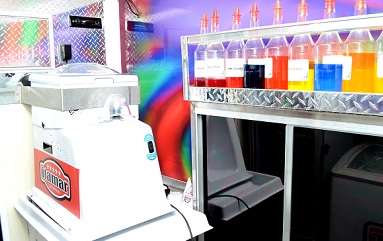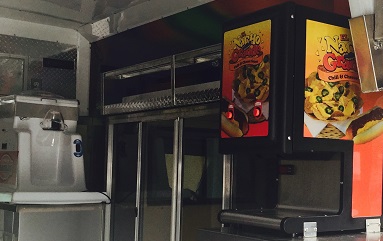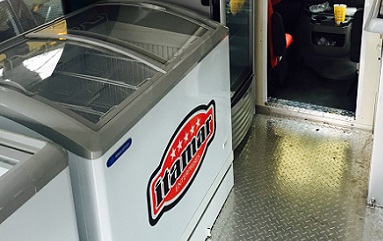 Want to discuss your options? We have the perfect truck for you!
We offer several platforms, designs and layouts for your specific success needs. Contact us right now for a free consultation. To set up a day and time that works best fill out the form below or call us now directly at (512)777-9988.
[contact-form-7 id="185" title="Call you Back"]