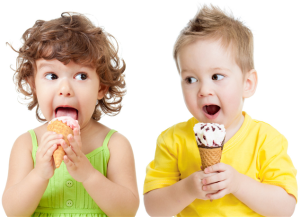 Imagine being your own boss and driving around town serving ice cream out of your very own ice cream truck. Have you ever dreamt about owning your own ice cream truck? Imagine the freedom of making your own schedule and providing to the community one of the most beloved food items. Actually your dreams are closer than you probably think….
Owning an ice cream truck business has a lot of rewarding benefits that other professions do not offer. Within this article we will discuss those benefits.
1. First and foremost ice cream truck owners get into this business because of the freedom that owning your own business offers. Instead of clocking in to a 40 hour a week job you will be able to make your own schedule and work when you choose to work.
2. Being out driving around town offers you the ability to be in the fresh air and sunshine. Being out side and out on the town is great for your personal morale.
3. Ice cream food products are always fun and the type of customer that you will receive is always satisfied. Satisfied customers makes doing business easy and fun.
4. Depending on the state that you own your ice cream truck business in statistics show that the average ice cream truck business owner who owns one truck and runs it himself makes between $30,000 and $35,000 a year take home pay.
5. Since you go to your marketplace you are able to choose the locations that you work in. The whole community is your work place.
6. Some ice cream truck businesses require that you purchase a franchise. Or you can build your own truck and choose the products that you want to sell. Being able to choose the products that you sell is not only cost effective but will allow you to best cater to your marketplace.
7. Low overhead. There are relatively minimal licensing and insurance costs of owning and maintaining an ice cream truck business.
8. Low risk investment because you can turn around and sell the ice cream truck business later and get your money back if you wanted to.
9. You can grow your ice cream truck into a fleet of trucks and take your profits to the next level by hiring people to run the trucks for you.
10. Excellent job security because you cannot fire yourself. Especially when the average job turn around in the United States is only 3 years.
As you can see owning an ice cream truck business has many benefits over many other businesses that you can run. With a decent income and freedom the ice cream truck business is perfect for anyone that wants a stable recession-proof business.
Thinking about owning your own ice cream truck business? Visit our website to learn more about the ice cream trucks that we manufacture here.