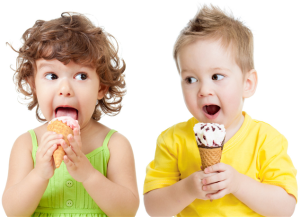 We all have fond childhood memories of the ice cream truck driving through our neighborhoods. With its music blasting you could hear the ice cream truck coming from blocks away. I still remember standing at my front door patiently waiting for the ice cream truck to make it down my block. I also remember impatiently waiting while I wondered if the ice cream truck would ever actually make it down my block while I waited for it to stop and serve other children. And of course they always made it
For the time that I waited I would beg and beg my mother to scrounge up the 50 cents for my favorite Popsicle. Most of the time she would give me the change to buy my favorite ice cream, other times we would negotiate the chores that I would do in trade for the ice cream. – Sweet memories they are.
Do you remember your favorite ice cream truck food? I have put together my list of top rated ice cream truck food. This list of ice cream truck food is my personal list that I put together from my years of indulging in ice cream truck food. And I have a little confession to make to you; I still have one ice cream from the ice cream truck company on an almost daily bases.
So, without further ado, here is my list of top 10 ice cream truck food….
5. 2Ball ScrewBall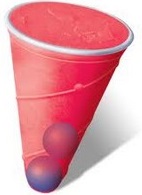 Coming in at #10 on the list is the 2Ball ScrewBall. Made by Popsicle, this ice cream food treat is one of my top 10 favorite ice cream treats because of the gumball flavor and the sense of accomplishment that I feel after I have avoided the dreaded brain freeze to get to the 2 gumballs at the bottom.
4. BombPop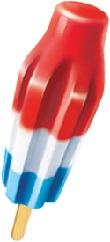 Another favorite of ice cream truck fanatics like myself is the BombPop. The BombPop is made by Blue Bunny and seemingly features endless flavors as you work your way to the center of the ice cream treat. With several different varieties and flavors that include the TearJerkers you are sure to keep your taste buds coming back for more.
3. Fudgsicle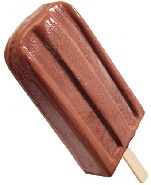 The fudgsicle had to make it to this list because this ice cream truck food treat can be found on just about every ice cream truck in the U.S. This ice cream truck treat is downright simple. When you want frozen fudge tastes on a stick then this is it for you.
2. Ice Cream Sandwich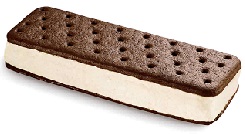 The ice cream sandwich is simple goodness that you can hold in the palm of your hands without it getting all over the place. With several varieties and an affordable price the ice cream sandwich is always a best seller on the ice cream truck. Made by Assorted Brands, this treat continues to live on in the hearts and minds of children.
1. Choco Taco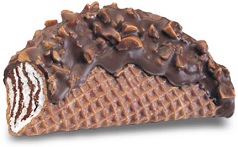 And for #1 on this list… The Choco Taco, made by Klondike. This ice cream food truck treat is at the top of my list. The Choco Taco is like an ice cream waffle cone in the form of a taco that is filled with layers of ice cream, chocolate and peanuts. The Choco Taco feels like a meal when you eat it, but it is a meal of chocolaty ice cream goodness that you are sure to remember for when the next time that the ice cream truck comes by.