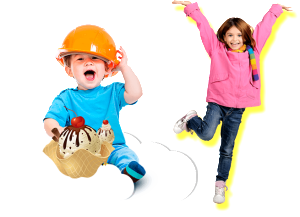 Are you tired of the same ol' thing? Want to have fun? It's Summer 2016 and the kids are out of school. As a parent you are always on the look out for new and exciting things for your children to do. You need to come up with some party ideas. Lets make it a fun Summer!
Sure you have done the swimming pool, park activities and the occasional road trip, but have you thought about throwing a themed party? Themed party's are more fun and offer your child's guests the opportunity to be creatively involved. Themed parties also make for fun memories that will last a lifetime.
Themed party ideas:
Fairytale
Casino
European
Mexican fiesta
Masquerade ball

Mardi gras
Pirate
Surf's up
Sports
Disney

1920's
1940's
1940's
1950's
1960's

1970's
1980's
Toga
Western
Futuristic

Every year new fads come and go. From the latest kids cartoon to the latest toys, you can choose a theme for your party that your kids and their friends will love to be a part of. More so, even the parents will have fun!
Activities make fun for everyone.
Once you choose the theme of your party you will want to think of something to do when everyone arrives. From crafts, games, karaoke, treasure hunt, to a raffle, activities are an excellent way to get your guests interacting with one another and have fun playing.
Food makes your party go around.
Last but certainly not least, what is everyone going to eat? If the games are the life of the party than certainly the food is the fuel to energize the party. Your options for food are endless; will you choose to hire a catering company to provide gourmet food to your guests or would you rather get pizza delivered? From snacks, chocolate cake, to ice cream, the food that you choose to serve at your party will make memories as important as the theme for your party that you choose.
Speaking of ice cream, have you ever thought about surprising your guests by calling an ice cream truck company to come over? Imagine the look on everyone's smiling faces just after they have eaten the lunch or dinner that you served them when you announce that the ice cream man has just arrived Many party hosts choose to call an ice cream truck company and they will take care of the tab. – Now that is the way to throw a party!
The Summer is still young. Start planning your themed party now. Find a good catering company and ice cream truck company. Make this year a memorable one. And most importantly, be safe and have fun this Summer!